---
A well-crafted resume that reflects professional standards usually ranges from one to two pages in length. It should contain only the most vital information that best showcases your skills, achievements, and relevant work experience. Keeping in mind the importance of brevity and impact.
A resume is a written summary of an individual's educational background, employment history, abilities, and accomplishments that is widely used in the hiring process. It serves as a valuable instrument for job seekers, as it gives prospective employers a snapshot of their qualifications and suitability for a specific role. In a nutshell, a resume presents an applicant's professional profile in a concise and organized format. By highlighting a candidate's major professional accomplishments and job-related skills, a well-crafted resume can help job seekers stand out from the competition and pique the interest of potential employers
Crafting a well-rounded curriculum vitae requires careful attention to the veracity of the details presented, as your resume functions as a display of your academic credentials and professional accomplishments. It is essential to ensure that all information provided is accurate and up-to-date, showcasing your qualifications and work history in the best possible light. This document should offer an in-depth overview of your skills and experience, highlighting your unique attributes that make you stand out
---
Here are some tips on writing a comprehensive winning resume.
---
1. Tailor your resume to the job you are applying for
To increase your chances of getting hired, it is essential to tailor your CV to suit the specific job you are applying for. This involves highlighting your relevant skills and experience that align with the requirements of the position. By doing so, you can show the list of your achievements.
Here is an example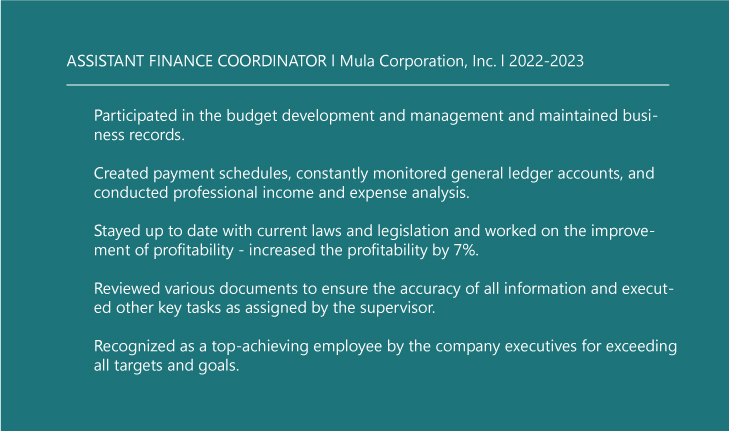 2. Use clear and concise language
When it comes to reviewing resumes, employers typically spend only a few seconds on each one, so it's essential to ensure that yours makes an immediate impact. To achieve this, try to present your key qualifications and experience in a clear and concise manner.
3. Pay attention to details
Make sure the contact details are up to date and correct, to ensure smooth communication, it is imperative to keep the contact information current and accurate. It helps to double-check that the contact details such helpful for the employer.

---
4. keep it brief.
A well-presented and formal resume is typically recommended to be concise and limited to one or two pages. It is important to maintain focus on the most essential and relevant information, avoiding unnecessary elaboration or digression. Each phrase and sentence should be carefully chosen and constructed.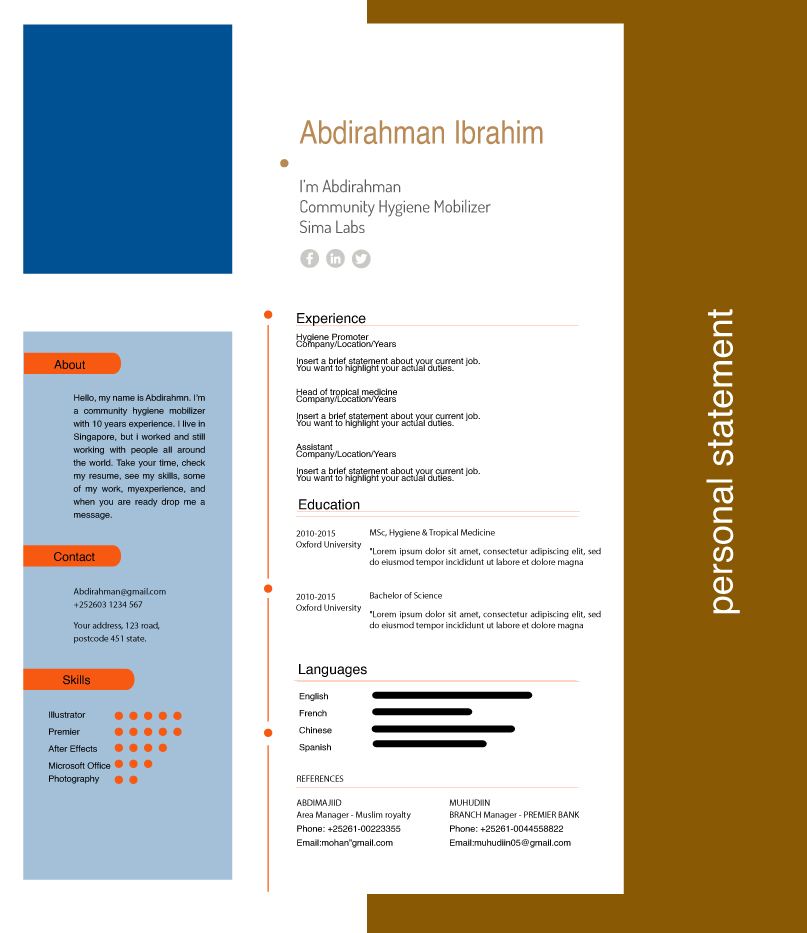 ---