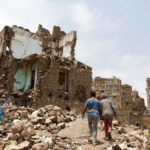 Download PDF
Some 132 million people in 42 countries will need assistance next year, with Yemen topping the list, UN says.
Some 132 million people in 42 countries will need humanitarian assistance and protection in 2019, with Yemen topping the list of most-desperate nations, the United Nations said on Tuesday.
Funding requirements next year will amount to $21.9bn with Yemen facing the worst humanitarian emergency followed by Afghanistan, Cameroon and the Central African Republic.
Presenting the Global Humanitarian Overview for 2019, Emergency Relief Coordinator Mark Lowcock said the UN and its partner organisations aim to assist some 93.6 million of the most vulnerable with food, shelter, healthcare, emergency education, protection and other basic assistance in 2019.
"Most of the humanitarian crises we have seen in 2018 will continue into 2019 because there has been little progress in addressing the root causes," Lowcock said while addressing the media in Geneva.
"We need to make it a bigger priority to address the underlying causes: Conflicts, poverty, climate change, food insecurity, development programmes' failure," he said.
UN jet to move 50 wounded Houthi rebels to Oman (2:43)
Lowcock said the figure of $21.9bn needed for 2019 does not include the financial requirements for Syria, which will be confirmed upon finalisation of the 2019 Syria Humanitarian Response Plan in February.
He said it is expected total requirements, including those for Syria, will be comparable to current requirements of about $25bn.
Humanitarian funding has increased if compared to previous years, with donors providing a record $13.9bn as of mid-November 2018 – about 10 percent more than at the same time in 2017, which was itself a record.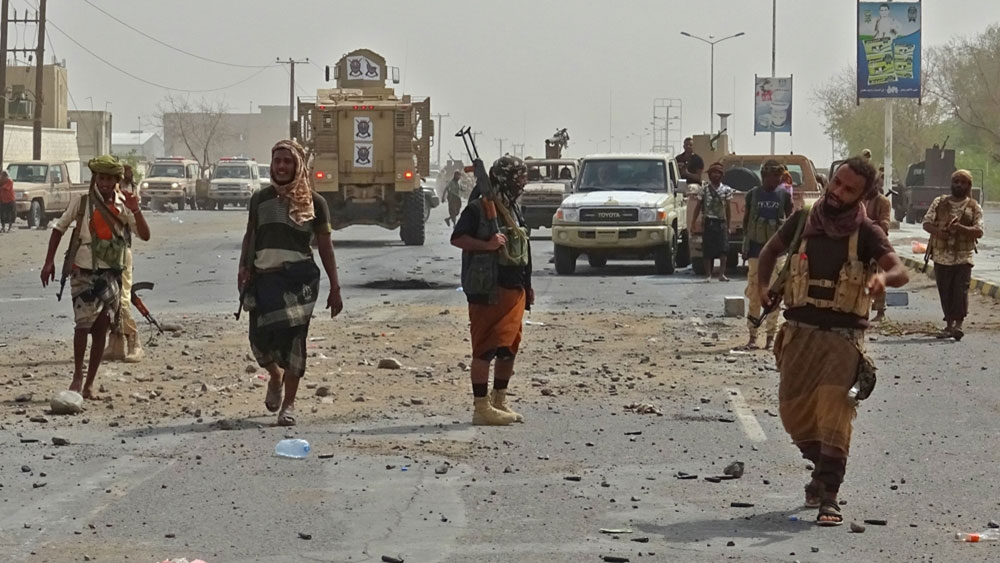 At least 10,000 people have been killed since the Yemen conflict started in 2014, according to the UN [AFP]
The UN official said the UN response will have to deal with a higher rate of displacement and increasing food insecurity than in the past.
Nearly 70 million people are displaced by conflict, more than ever before, Lowcock said. In addition, crises are exacerbating gender inequality with girls more likely to drop out of schools in areas affected by humanitarian emergencies.
The average humanitarian crisis lasts more than nine years, affecting three-quarters of the people the UN helped in 2018. Large, protracted crises have commanded the majority of resources. Between 2014 and 2018, war and conflict in Somalia, South Sudan, Sudan and Syria alone accounted for 55 percent of all funding requested and received.
Yemen's government to swap hundreds of prisoners with Houthis
In 2019, the UN also foresees an 80-percent chance of an El Nino event affecting 25 countries with droughts, tropical cyclones and floods.
"We don't project that it will be at the same level of impact as the 2016 El Nino, but it will be a significant event and we are planning for dealing with it," said Lowcock. Natural disasters affect 350 million people on average each year and cause billions of dollars in damage.
Cash-based aid
Lowcock said Yemen will face the worst crisis of all with 24 million people, 75 percent of the population, in need of humanitarian assistance.
The UN has made an appeal for $4bn to provide aid to 15 million Yemenis, out of whom 12 million would be receiving food assistance. In 2017, the UN was assisting three million Yemenis a month. In 2018, the number increased more than two-fold to eight million people.
Other countries where the humanitarian situation will deteriorate in 2019 are Afghanistan – because of the mixture of drought, instability and economic challenges – Cameroon and the Central African Republic, where there has been an upsurge in conflict and violence.
There will be an increasing number of countries where needs are reduced, such as Somalia – which has been recovering from the drought last year – Iraq, Burundi and Haiti.
UN response plans will no longer be needed next year in countries that have recovered from earlier crises such as Burkina Faso, Mauritania and Senegal. While, for the first time, the UN will set out a humanitarian plan to help countries neighbouring Venezuela deal with the large numbers of Venezuelans fleeing unrest at home.
There are places where needs will remain at exceptionally high levels, said Lowcock, including Syria, the Democratic Republic of the Congo, Ethiopia, Nigeria and South Sudan. Lowcock said the UN is also working on improving delivery methods.
Among the measures to be implemented more systematically, he said, is the use of cash-based assistance. Lowcock said cash-based aid is more effective in helping the poorest and most vulnerable, especially in areas of conflict.
"We have witnessed cash-based assistance work in Somalia where, in 2017, we were able to prevent a famine. That didn't happen in 2011 when UN supplies were systematically pillaged and ravaged by al-Shabab fighters," he said.
The UN will also work to implement measures for the protection of people from sexual exploitation, abuse and sexual harassment, he said.